For me, there is no better way of whiling away a few hours on a gilded Autumn afternoon than to wander through the quiet country lanes and by-ways of my home in North East Wales in search of fruits and berries. At this time of year our trees and hedgerows are heavy with their harvest and ready to give up their riches, the golden rays of the summer sun and the soil's mineral wealth captured and stored within the sweet cells of their yielding fruit. In times past, this bounty was preserved from necessity, but for me this is pure indulgence: I am making alcoholic fruit infusions.
Having made sloe gin for a few years now, I fancied trying something a bit different, so I've treated myself to a book written by well-known forager, John Wright, called simply Booze. Turning to the opening chapter, I happily accepted the invitation to 'enter the wonderful world of infusions', most of which are surprisingly quick and easy to do.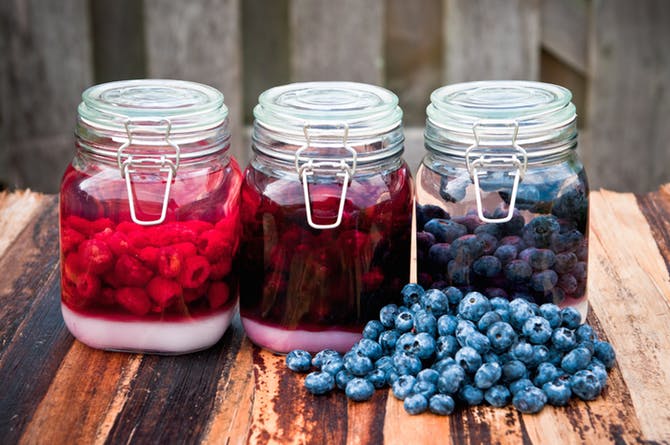 To begin with, you will need a spirit of your choice: vodka, gin, white rum, and brandy can all be used. Whisky is less commonly used, although I am having a go at the blackberry whisky recipe, using a bottle which has been standing in the cupboard for a couple of years (we received it as a gift, but don't drink it). According to the book, this is one of the finest infusions you can make, apparently mellowing over a couple of years to become something akin to port, so I'll be very interested to see the results.
Your infusion can be fruit, floral, nut, or plant, and you may or may not need sugar, depending on what you're using. However, the liquid released by most fruits during infusion can cause unwanted fermentation, so sugar is usually necessary for the preservative balance. Soft fruits such as raspberries require lots, while firmer fruits like crab apples and sloes will need less. You may want to avoid strawberries though, as their colour is leached out by the alcohol, 'leaving them pale, pink and looking like a bottle of shaved rats'!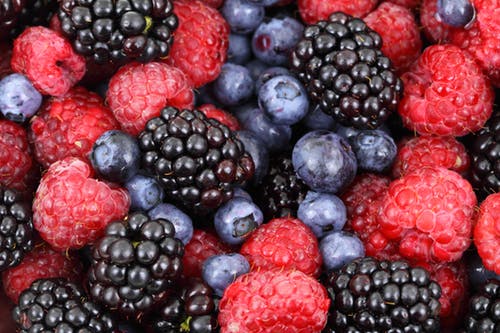 There are endless recipes and ingredients to choose from, and for these I refer you to the Booze handbook, or there are plenty to be found online. However, here are a couple of really easy recipes you may be interested in trying…
GORSE FLOWER WHITE RUM
As they grow so abundantly in the countryside, this first one uses gorse flowers – but watch your fingers when picking them! This infusion is ready very quickly, and besides having a coconut flavour, these flowers also have undertones of pineapple – just add lemonade for an instant Pina Colada. This should be made as soon as you get back from picking the flowers.
A handful of gorse flowers
2 tsp sugar
500 ml white rum
Pack a 500 ml Kilner jar with the flowers, sprinkle the sugar over, and top up with the rum. Close the lid and shake gently. Leave for just a couple of days before straining the liquid into bottles. Store in a cool, dark place.
RHUBARB GIN
400g rhubarb
250g caster sugar
750ml gin (make sure you use a good one)Wash and dry the rhubarb, cut it into 1″ pieces and place in a Kilner-type jar with the sugar and gin. Shake gently and store in a cool, dark place for 2 weeks before bottling, checking occasionally to make sure that all the sugar has dissolved – if not, give it another gentle shake. Tip: try to use the pinkest rhubarb you can find, as this gives the finished infusion a beautiful blush of colour. (Recipe courtesy of Sandra Davies, Trelan Farm, Cilcain).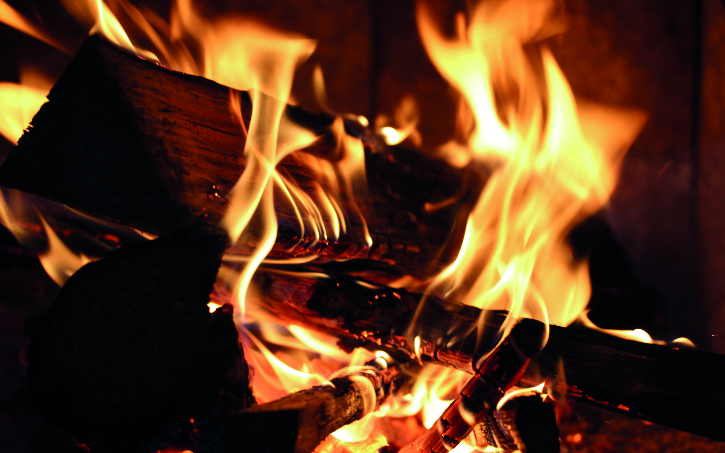 My efforts this year have resulted in a row of large Kilner jars lined up and darkly glinting at the back of the pantry: one is filled with blackberry whisky, another with damson vodka, another with bilberry gin, and yet another holds sloe gin. I will decant the liquid into bottles in December, and these will be left twinkling away for the next year or two, depending on my patience and willpower.
Unless you are making one of the floral infusions, there will inevitably be a wait before you can enjoy the fruits of your labour, but what happy memories will be recalled as you gaze through your glass at a roaring fire in the depths of winter, wistfully remembering those golden days in autumn lanes.
NB Since writing this a couple of years ago, I can tell you that the blackberry whisky tastes absolutely delicious, and the rhubarb gin is divine!
Please follow and like us: