A modern day story of patience, love, tortoises…and gin
Down a quiet lane in the heart of the Flintshire countryside, an extraordinary alchemy is taking place. Carefully chosen and prepared botanicals and infusions are gently commingling in a traditional copper still as eight tortoises of varying size bimble about in the garden outside. Time ticks by, drip by measured drip, in this place where everything is considered, and nothing is ever rushed. This is the home of the Clwydian Range Distillery, quite possibly the smallest in Wales, founded by husband and wife team Simon and Fiona Lewis.
The couple were determined to produce a truly Welsh gin informed and inspired by the beautiful surroundings of their home, using the iconic wild gorse flowers which grow so abundantly in the area, together with home-grown fruit, natural essential botanicals and pure water from the foothills of the mountains of North Wales. After a couple of years of trialling different recipes and flavours while waiting for various permissions and licences, Cariad Gin was launched at Archie's Wine Bar in Prestatyn in November 2018, with the introduction of the first two varieties, Marmalade & Bay Leaf, and Blackcurrant.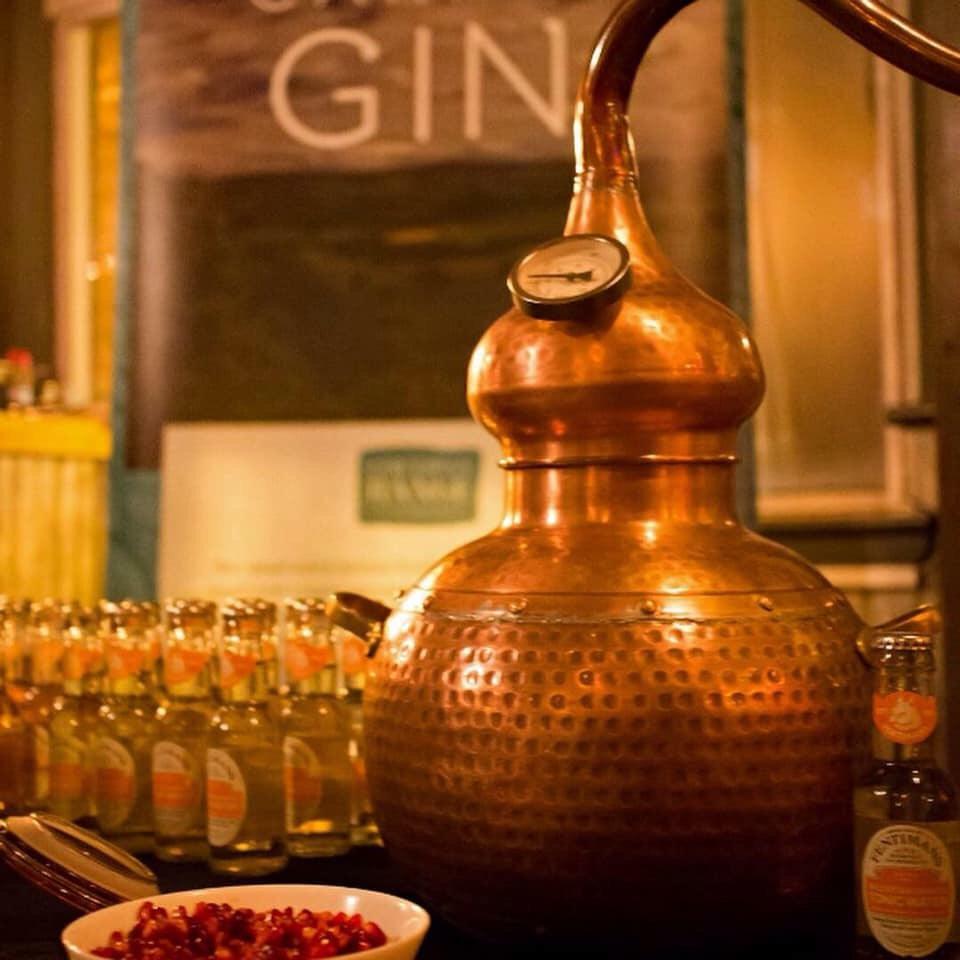 Made in small batches of 20 bottles, the magic takes place in a 10 litre alembic still, and begins by steeping the botanicals – juniper, coriander, lemon peel, angelica root and cubeb berries – in pure alcohol for 48 hours. Next, a muslin bag containing the foraged gorse flowers is suspended in the still, which is then placed onto a hotplate. On reaching between 75 and 80 degrees C, the resulting steam gently releases the subtle flavour of the gorse, and the distillate is left to rest for 24 hours. At this stage the fruit is cooked, and the resulting pulp added (it is now that dried bay leaves are added for the Marmalade & Bay Leaf gin). Everything is then left to steep for a further week, before being filtered three times over to remove any sediment. Finally, the gin is bottled and labelled by hand, with each bottle having a tiny Welsh love spoon tied to the neck.
This small business is solidly built on true family values, with everybody from the children to their grandparents being involved at every stage, from collecting the gorse through to labelling and delivery – indeed, it was the children who were keen to have a tortoise as their logo in tribute to the family's much-loved pets, most of which are rescued. They pointed out that the family forage for gorse flowers just as the tortoises forage for their food, and this explains why a wonderfully imagined depiction of a tortoise now appears on each bottle. As Fiona also works full time for the NHS, most deliveries must be done at weekends, so in true Lewis style these have become family days out, often ending with a meal enjoyed together at one of the great eateries North Wales has to offer.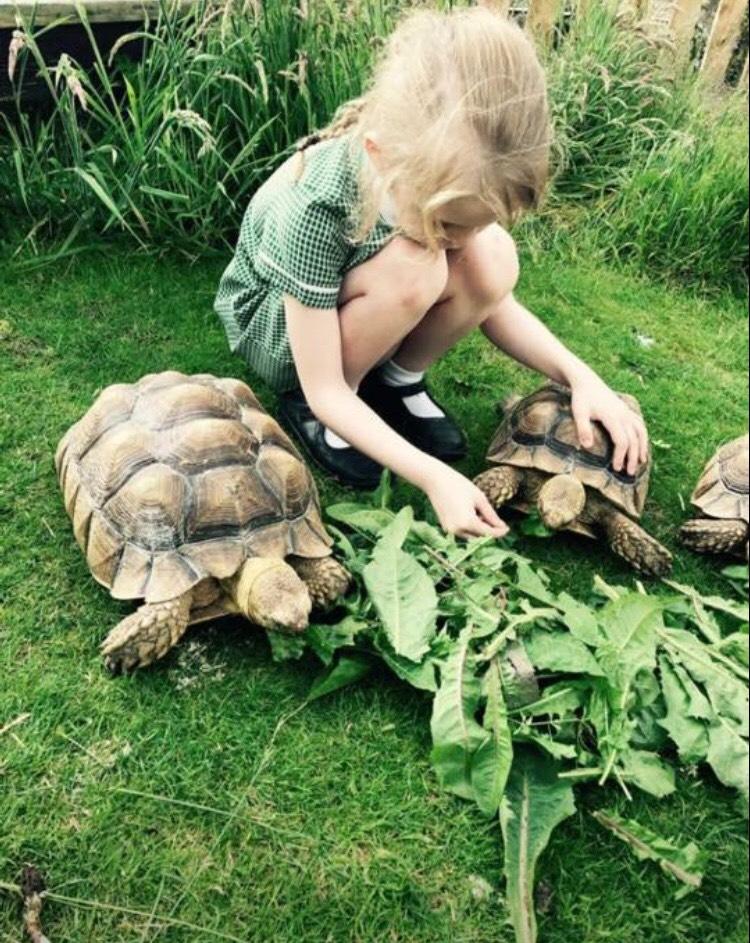 I recently had the pleasure of joining Simon and Fiona as they hosted a gin tasting evening at the Tea Rooms located within the award-winning grounds of the Pet Cemetery in Holywell. The dynamic team here have developed a vibrant and successful business, using locally sourced ingredients for their menu, including some which they grow themselves, and as North East Wales Ambassadors they organise exciting events to promote businesses and tourism in the local area. There was a great response to this event and it soon sold out, and apparently could have done so two or three times over!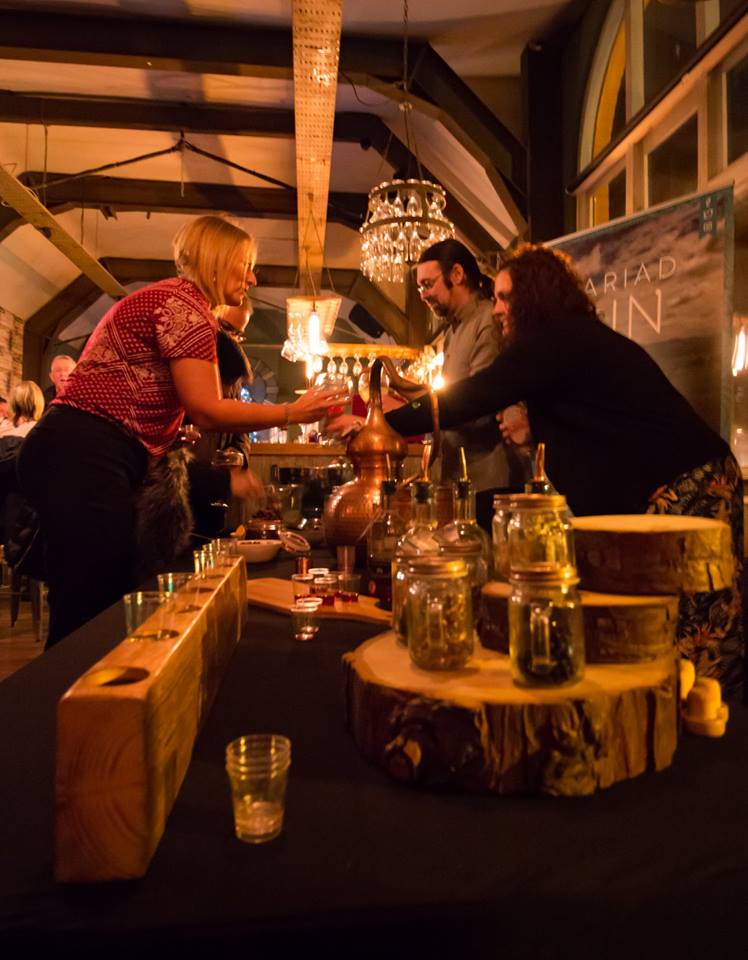 With the sound of laughter, chatter, and clinking glasses filling the room, the atmosphere was warm and lively as the guests enjoyed a sampler menu with a different Cariad Gin accompanying each of the three courses, and sales were brisk at the end of the evening with people keen to add their names to a waiting list for their new introduction, Lemon & Lime, showcased for the first time at this event.
Simon and Fiona continue to experiment with new ideas and recipes and although keen to grow their brand and increase capacity, they are adamant that they will stay true to their roots and continue with their ethos of using a small still for each batch – they'll just use more of them! I'll drink to that – iechyd da, Cariad!
Please follow and like us: