In the stillness of his stone-built studio, a woolly hat his only concession to the cold, the sculptor picks up a piece of kindling wood, feeling its warmth and texture as he slowly turns it over in his hands. Deep in thought, he places it on the windowsill and turns back to his work bench, his gaze intense, his movements quick and assured, as he builds layers of modelling clay onto a wire armature.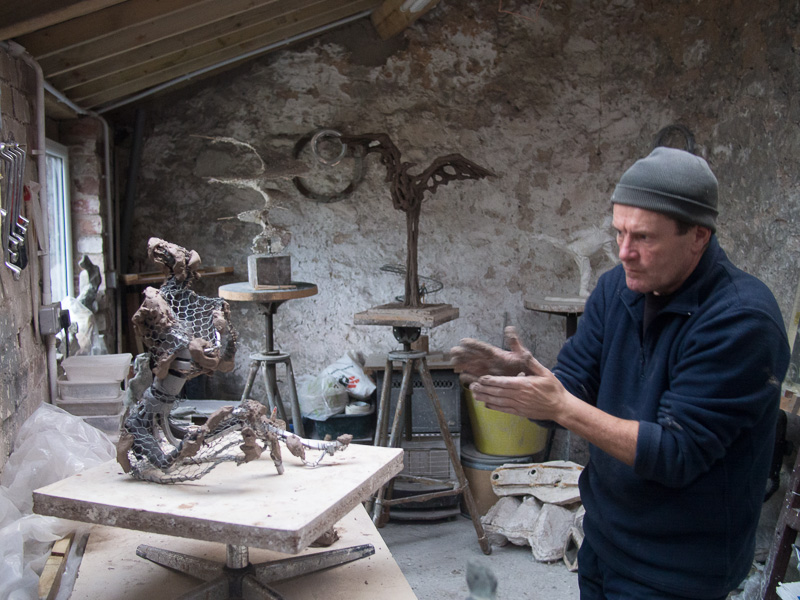 It is in the shapes of found and natural objects such as this humble fragment of firewood that Nick Eames finds his inspiration. His work has been shown in public exhibitions and arenas across the UK, and is held in notable private collections, including that of HRH Prince Charles.
Growing up in the south of England, Nick developed an early interest in sculpture, securing his first commission, for the London headquarters of Equitable Life, at the age of just sixteen. His first love however, was dance, and having girlfriends in the profession gave him the opportunity to develop his interest in anatomy and movement by sketching and drawing dancers at the Royal Ballet in London.  The art form continues to be important in his life: his son, James, has since gone on to become a professional dancer, having graduated from the Northern Ballet School in 2019, and his daughter, Lucy, is soon to graduate from The Hammond School for Performing Arts, in Chester. An early sculpture, The Dancer, is on permanent display at the Williamson Art Gallery and Museum in Birkenhead, saved from closure by public petition in 2020.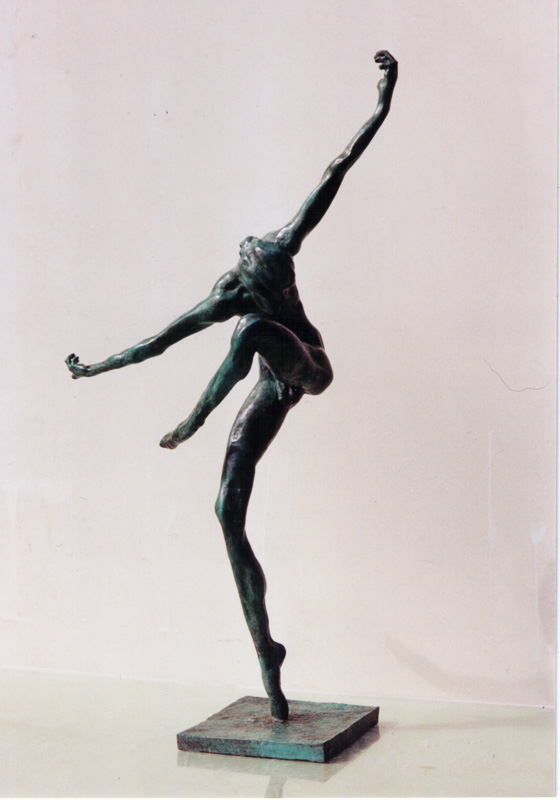 Following his own graduation from Maidstone College of Art in 1982, where Anthony Gormley was one of his tutors, Nick ran his own mould making, casting and restoration business in South London, before moving to Liverpool in 1991, where he worked from a city centre studio whilst also lecturing part-time in Fine Art and Sculpture at the Bolton Institute. It was during this period that Nick became disillusioned by the established art world, and in 2002 he decided to relocate with his wife and family to the rural village of Cilcain, in North Wales. Since then, he has generously gifted two of his sculptures to the village. Kokopelli, in the grounds of Capel Gad, is a depiction of a mythical Native American, and the other, Buddies, located in the Community Garden, was inspired by the children of the local school, Ysgol y Foel, who 'buddy up' in pairs during class visits to various locations in the village. This sculpture bears the thumb prints of staff and pupils, together with those from members of the community, and was finally installed on Saturday 4th August 2018, by a team headed up by Nick, which included his wife, Liz, James, Lucy, Tim Johnson, and local craftsman, Jon Bateson, who also worked with Nick on the large bench in the same garden, which was constructed from local limestone and Welsh oak.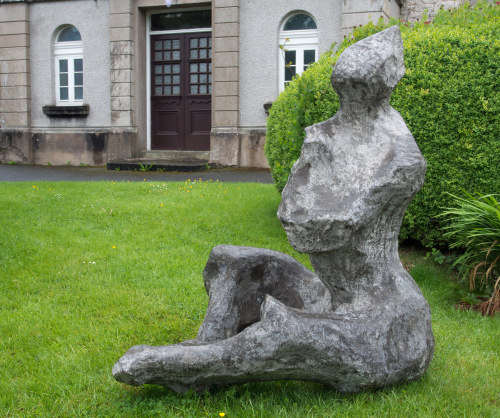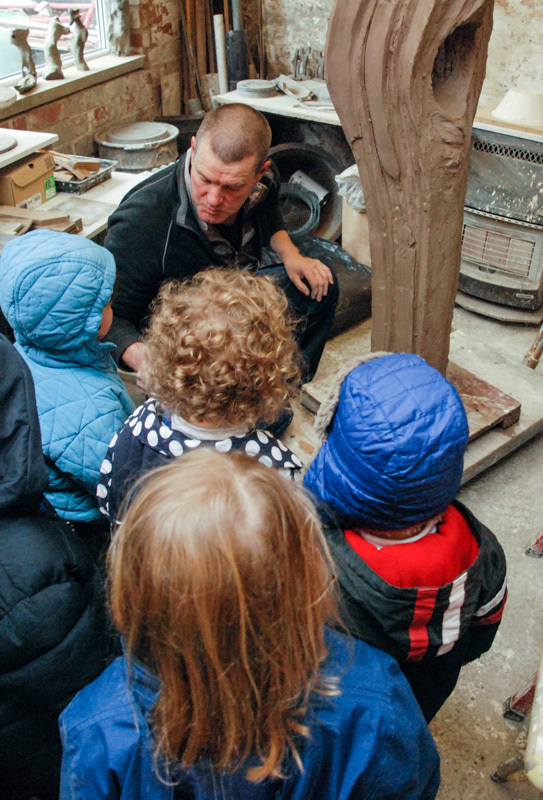 Wanting to pass on his skills, Nick has continued to work with young people in the field of sculpture, and has lately offered his help and advice, together with the use of his studio, to local fine art student, Florence Bigglestone, for her project as part of an upcoming exhibition at The Grosvenor Museum in Chester. He is also training up a young Studio Assistant, Ewan Stell, who is currently working with him to restore two 19th century spelter pieces, using museum-quality repairs, involving the use of rust-proof studding, epoxy resin, putty, and adhesives. Nick has also been supported for the past few years by another local man, Tim Johnson, who besides working as Nick's PA, is his design consultant, producing mock-ups for proposals, and formatting content for sculptural vacancies and commissions.
Looking to the future, Nick's ambition is to develop a sculpture trail on selected public access sites across North Wales, each sculpture created to work in harmony with its surroundings. He is especially keen to train local youngsters to work with him on this project, enabling and encouraging them to use their skills to create something of lasting meaning within the landscape.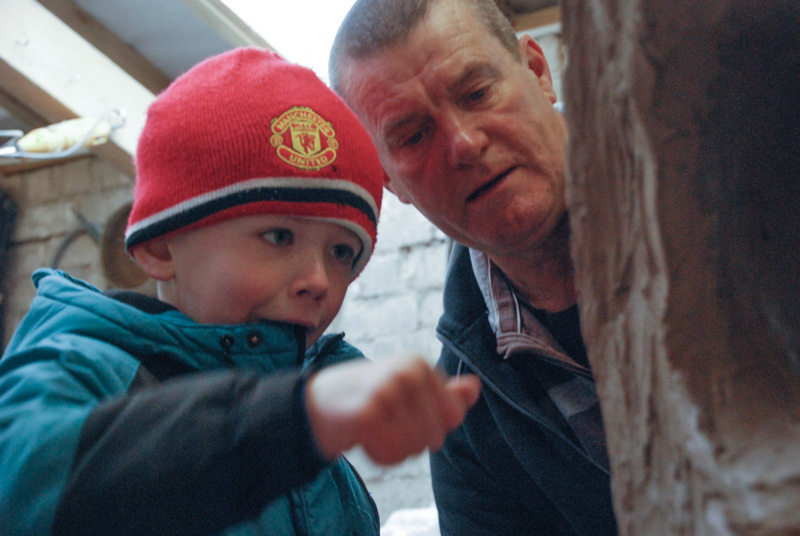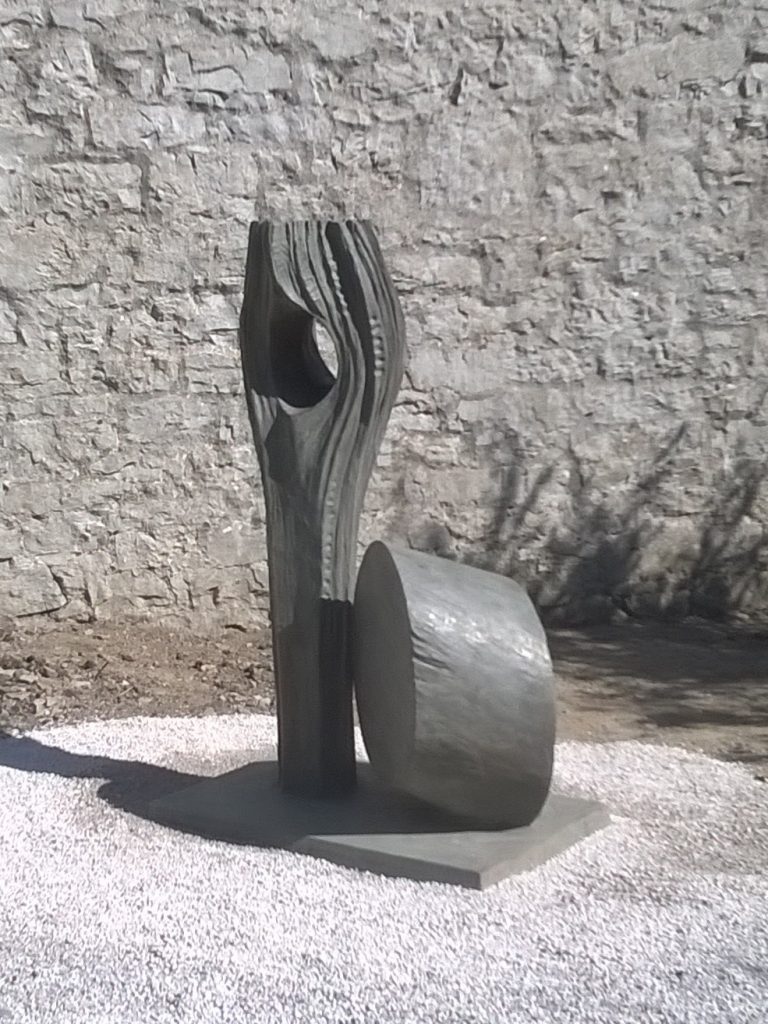 Using a unique and environmentally formula, which he designed and perfected himself, Nick builds each of his sculptures from the ground up, often using found and scrap materials, ensuring that costs are kept to a minimum. HIs most recent installation, The Sisters, is at Ellesmere Lake in Shropshire, and was commissioned as part of the 'Children Displaced by Conflict' project. It is a permanent tribute to sisters Eglantyne Jebb and Dorothy Buxton of Ellesmere, who founded the Save the Children Fund in 1919. Although the installation was interrupted by the first Covid-19 lockdown in March 2020, the sculpture was eventually installed a couple of months later.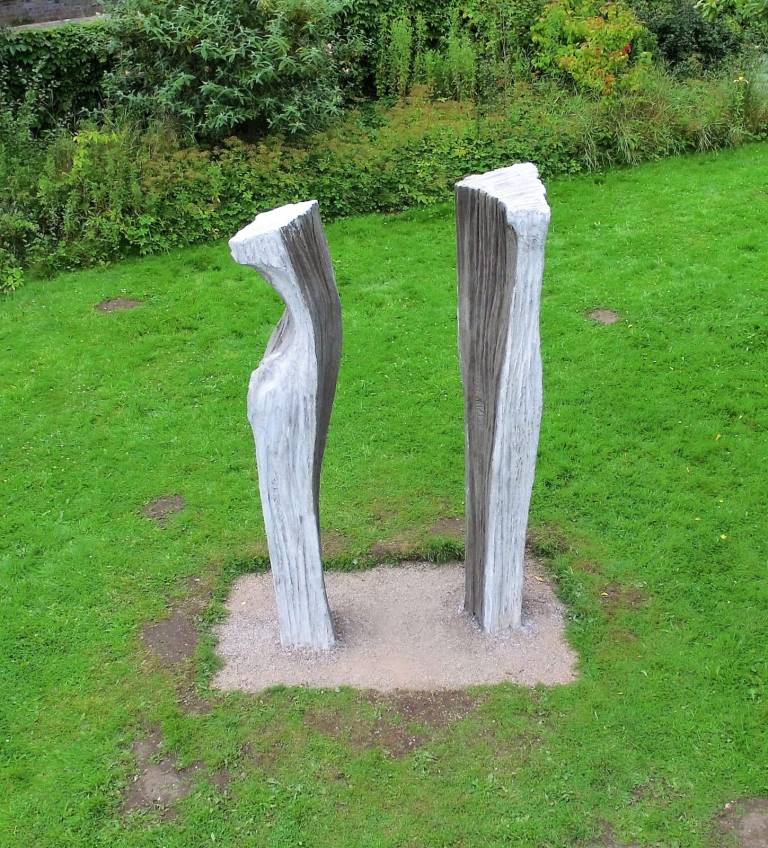 Fiercely passionate, and principled in his approach, Nick has remained independent of means, and therefore of thought and artistic direction. His sculptures are deeply personal responses to the people and landscapes which move him to creativity, the beauty and poetry he sees in shape and form made manifest. In the words of Thurin-Jon: "Stones dream of shapes they might become. The sculptor has but to listen."

To learn more about Nick and his work, please visit www.nickeamessculptor.co.uk
Main photograph also by David Allen
Please follow and like us: